Welcome to the website, 247 Bankruptcy Class! Our course is designed to assist you in completing the DEBTOR EDUCATION COURSE required in obtaining your discharge. This website is *APPROVED by the U.S. Trustee's office and it follows the requirements under the new bankruptcy law.
Congratulations on choosing the website that will assist you in obtaining financial freedom! It is the best website with the LOWEST COST with easy-to follow instructions. Take advantage today!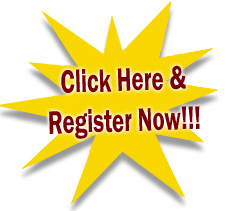 You will have access to our website 24 Hours a day, 7 days a week from anywhere you wish. If you start and need to stop for any reason, our course will save your work and you can complete the course later. Just follow the "clicks" and it will help you along with your program. This program was created by CPAs, financial planners, bankruptcy attorneys, and staff focused on delivering the best possible course, keeping in mind your concerns, budgets and needs. Remember, you are doing your part in obtaining your Discharge, let us do our part to get you there!
You can download all the materials in this program and use it as a guide to help you get a strong hold of your financial future! The program is informative and will clear up your financial goals in obtaining financial success in your life.
Why our website is the one for you:
The cost is low, ONLY $17.50
FOR THOSE STUDENTS WITH THE ABILITY TO PAY, WE ARE ONE OF THE LOWEST COST COURSES CURRENTLY AVAILABLE!
The program was designed for people like you who are on tight budget and need a website that is convenient and low-cost.
It is the best alternative to other bankruptcy education programs available.
Easy to use as ABC.
Helps you along step-by-step.
E-mail you the completion certification the next business day! Or if you choose, it can be mailed or faxed. Whatever YOU PREFER! We can even FEDEX the certificate to you.
You can use the website at your convenience.
Access to the easy 1-2-3 payment arrangement for the course.
By completing this course, you are steps away from having financial freedom
Satisfies all of the pre-discharge debtor education requirements of the new bankruptcy law.
* Approved to issue certificates evidencing completion of a personal financial management instructional course in compliance with Bankruptcy Code. Approval does not endorse or assure the quality of a provider's services.